Back to top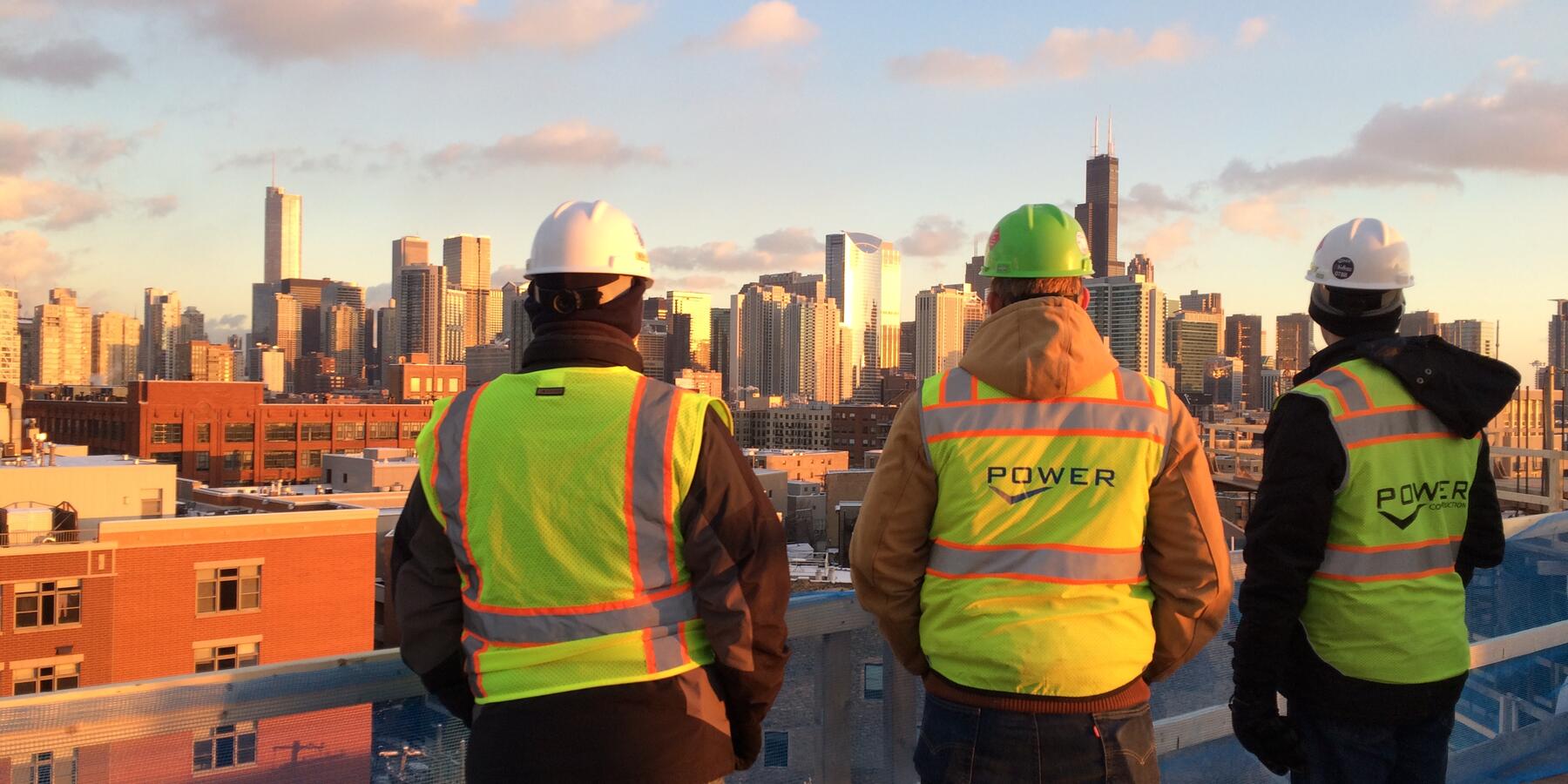 Did you know you can receive a college scholarship based on your love of construction? Power Construction offers scholarships to support minority and female high school seniors intending to pursue a construction-related degree in college. 
Investing in people is what Power is all about. Part of that mission is to promote construction industry awareness at Chicago area high schools. By helping to ease the financial burden of college, these scholarships allow Power to support minority and female high school students who already know they love to build.
Submit your application and develop your love of construction into a rewarding career.
A Scholarship in Action
Meet Taaliyah – a 2020 Power scholarship recipient and graduate of Chicago's Lindblom Math & Science Academy. By her senior year Taaliyah had successfully completed three internships, was the standing president of NSBE, and the captain of her softball team. Described by a teacher as having a "rare aptitude for both math and science in engineering," she was a clear leader among her peers with focus on teamwork, discipline, and patience.
During the first interview conversation with Taaliyah she shared her interest intent to pursue a degree in construction stemmed from her passion for buildings and love of working with her hands. However, her "dream" university, Milwaukee School of Engineering, was not a financially viable option. Instead, she considered a school on the east coast based solely on program affordability.
In an effort to help MSOE achieve its strategic diversity goals, Power worked with MSOE to increase Taaliyah's scholarship offering. Doing so made her dream of attending MSOE a reality.
Thank you so much! This absolutely means a lot to me. I appreciate your support and consideration of my dreams. You all have definitely made MSOE a dream come true for me. I really do value you all as an organization. There's truly something special behind the passion and diligence of giving back. Thank you so much again.
Power built an early bond with Taaliyah, seeking every avenue to offer support. She was connected with a Power/MSOE alum as a mentor, introduced to female Power leaders, and given opportunities for job site shadows with Power's Aviation Group at O'Hare International Airport.
Today, Taaliyah is a sophomore in Construction Management at MSOE, an RA in her residence hall, and an active member of NSBE. She completed a 2021 summer internship with Power where she worked on a $300M project at RUSH University Medical Center in Chicago. It was during this experience that she discovered her passion for the field side of construction.
Like Power does with every intern at the close of each summer, Taaliyah was encouraged to explore internship opportunities at other companies in order to broaden her perspective of the construction business. Power's encouragement included talking with Taaliyah about goals for her second internship and the potential fit with other companies. Taaliyah's proactive approach to her job search resulted in multiple offers and ultimately an internship with Bulley & Andrews for Summer 2022.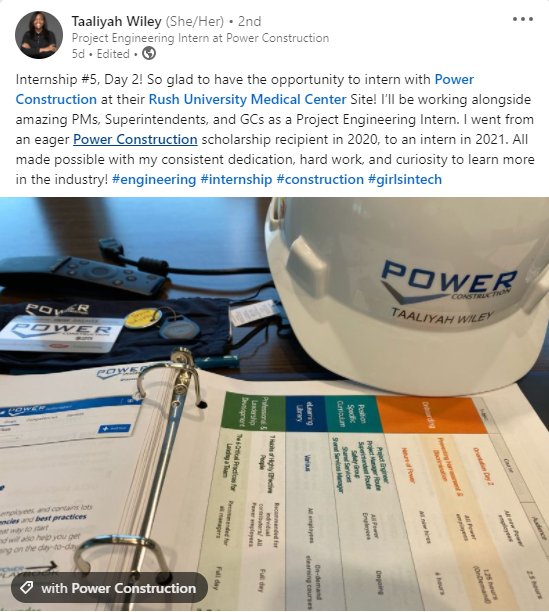 Investing Beyond the Dollars
Power scholarship applicants and recipients benefit from multiple avenues of support throughout their college experience. Some of the ways Power champions students is by providing Power mentors, alumni and professor connections, industry networking, job search coaching, interview and resume prep, job site shadow opportunities, and full-time employment upon graduation.