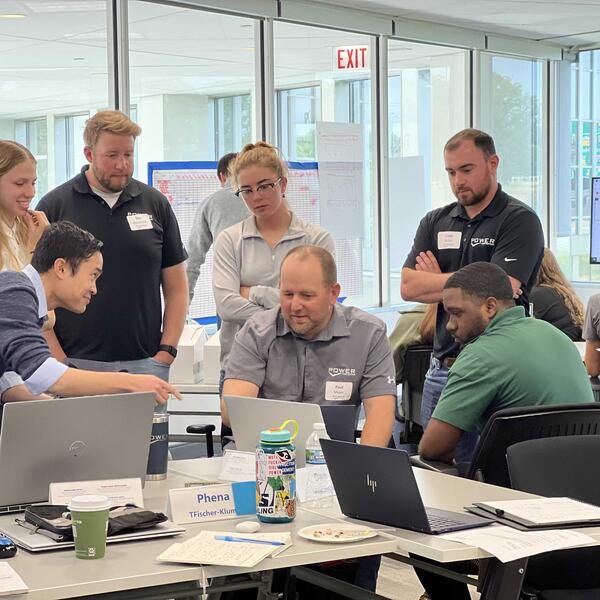 Our People. Our Power.
Our history has always been to grow people and teams from within. Our culture celebrates an entrepreneurial spirit and we've never stopped looking for smart ways to evolve. It's built into our DNA and the driving force behind our longevity. We continue to grow because our people continue to deliver.
Training
With the help of a constantly evolving on-line library of lessons learned in our Power Playbook, our best practices will help you push beyond your learning curve quickly. All taught in-house, our robust catalog of technical and soft-skills training classes lean in towards building in The Power Way. Our legacy is the opportunity for people to be able to continue to grow and thrive.
Mentors
We know it's key to success. That's why, regardless of whether you're just starting your career or you've been at it for 20 years, you'll be paired with a mentor right away. Our mentors are committed to providing support, coaching and guidance over the long-term through trusted and honest dialogue. It's a two-way value exchange for a more satisfying career.
Autonomy
Since 1926, we've launched 6 start-up enterprises, all because our people had ideas and the drive to make them a reality. We are a multi-faceted company with highly specialized operating groups, allowing you the opportunity to work on projects in several markets - driving variety, change, growth, and exposure around the firm for your personal career development. We believe that a dynamic interaction of diverse perspectives helps foster stronger outcomes of delivering a project that is truly inclusive and impactful.
Open Roles
Tackle Chicago's most challenging and rewarding projects with us!