Back to top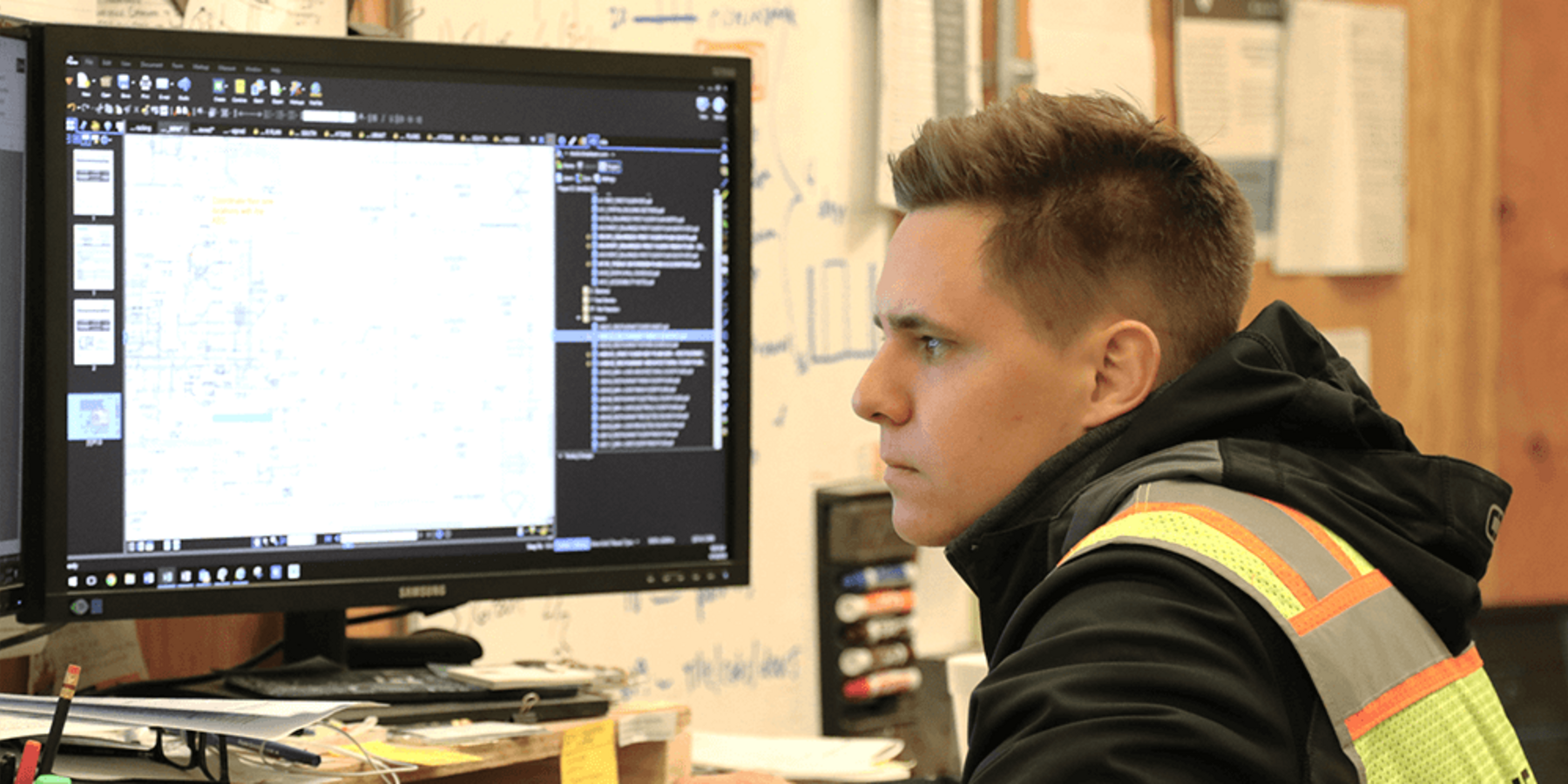 Our first feature in the Discover your Path series is on Andy Rodawold, an Assistant Project Manager who joined Power as an Assistant Project Engineer in 2016. Over the last five years, Andy has been promoted to Project Engineer and now Assistant Project Manager, and has been a part of building and renovating nearly three million square feet of projects across the Chicagoland area.
WHAT WAS YOUR FIRST POWER JOB? WHAT JOBS HAVE YOU BEEN ON?
The first job I started with was at the AIMCO Yorktown Apartments in 2016. We did an amenity renovation and a complete façade renovation which also included brick staining, replacement of all windows in the building, and balcony handrail work in two buildings on the campus.
From there, I went to Ace Hotel, a 159 guestroom hotel in the West Loop with some historic restoration components. After that, I moved to the South Loop to work on Essex on the Park, a 56-story apartment tower. That was awesome because it was my first project where I was staffed from start to finish. From caissons all the way through close out, punch list and everything - I was the last person on the job.
After Essex, I spent six to seven months working in our preconstruction and estimating department before moving to my current job at One Chicago - a 2.1 million sf mixed use development at Chicago Avenue and State Street, where I've been buying out interior trades and running the condo upgrades program.

HOW DID YOU GET STARTED IN CONSTRUCTION?
I grew up in construction – my dad was a union laborer – it's something I had a good feel for and liked.

Right out of high school I knew I wanted to study construction management, but I got recruited to wrestle at North Central College. After about two years at NCC, I transferred to Joliet Junior College to start on the construction management path and eventually I transferred to the Construction Engineering and Management Technology program at Purdue Northwest.
HOW DID YOU LEARN ABOUT POWER AND WHAT DREW YOU TO THE ASSISTANT PE PROGRAM?
For about a year while I was at JJC, I was working at a window and door supplier and taking night classes. After one of my classes, Power had a meet and greet where they ran through projects and talked about the assistant project engineer program. I didn't know a program like this was an option while I was still in school but it sounded perfect so I submitted a resume, had a few interviews, and was hired January of 2016.
AT POWER, OPERATIONS STAFF BEGIN AS A PROJECT ENGINEER AND THEN DECIDE WHETHER OR NOT TO GO THE SUPERINTENDENT OR PROJECT MANAGEMENT ROUTE. HOW DID YOU CHOOSE PROJECT MANAGER OVER SUPERINTENDENT?
It was a last-minute decision, really. At AIMCO, Ace Hotel and Essex, I did a lot of field work as a project engineer, managing that portion of things and getting experience on the superintendent side of operations. But, part of my goal was always to get more experience on the office side with financials, change management, and accounting. Between my months in preconstruction after Essex and talking to some of my mentors, it helped me decide to go the project manager route. I was able to gain experience in both tracts before making the decision.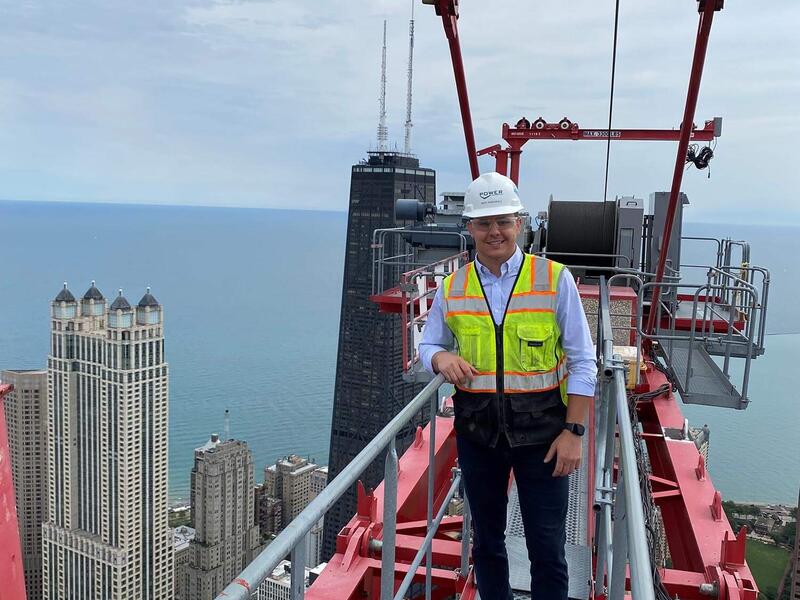 HOW HAS THE ASSISTANT PE ROLE HELPED YOU IN YOUR CAREER?
For me it's been extremely beneficial. The field experience helped me grasp the concepts I was learning for my degree in construction management and I've been able to better understand both the terminology and also why things are done. On top of the on-the-job-training, the help and guidance from coworkers has been great. It's a lot to juggle both school and work but I feel like the Assistant PE program helped spring-board my career.
My advice to any student interested in the ASSISTANT PE program is to know that being flexible is key. There's a lot to plan and manage between school and work, it definitely isn't always easy but with flexibility and good time management, you can accomplish both. My managers and mentors have told me since day one that school and getting my degree takes priority.
YOU'VE BEEN ON MASSIVE PROJECTS, ARE THERE HIGHLIGHTS THAT STAND OUT OR EXPERIENCES THAT YOU'VE LEARNED THE MOST FROM?
There's been so much from each project but one that stands out was working with the structure and façade at Essex. I was handling different trades and responsibilities from my previous jobs. Part of the project was a ground floor restaurant that tied the existing hotel into the 56-story tower that we were building. The project managers said, "here you go, this is yours. Build it, do all the submittals, all the scheduling, everything." From gravel to punch list and finishes, and turning it over to the client, that was my doing - obviously with help from others - but it was a time where I learned a lot and got to call something my own.
WHAT ARE THE BENEFITS OF THE ASSISTANT PE ROLE THAT MADE A DIFFERENCE FOR YOU IN CHOOSING TO APPLY FOR THIS PROGRAM?
The benefit of working for Power, who they are as a company, sells the program. If you ask any construction management major looking to work in Chicago who their top companies to work for are, Power is usually the number one. Just having that is huge for this Assistant PE role. Also, letting the student know how much Power works around your schedule is key. You will have responsibilities and learn on jobsites, and there is flexibility to do school work and finish your degree.