Back to top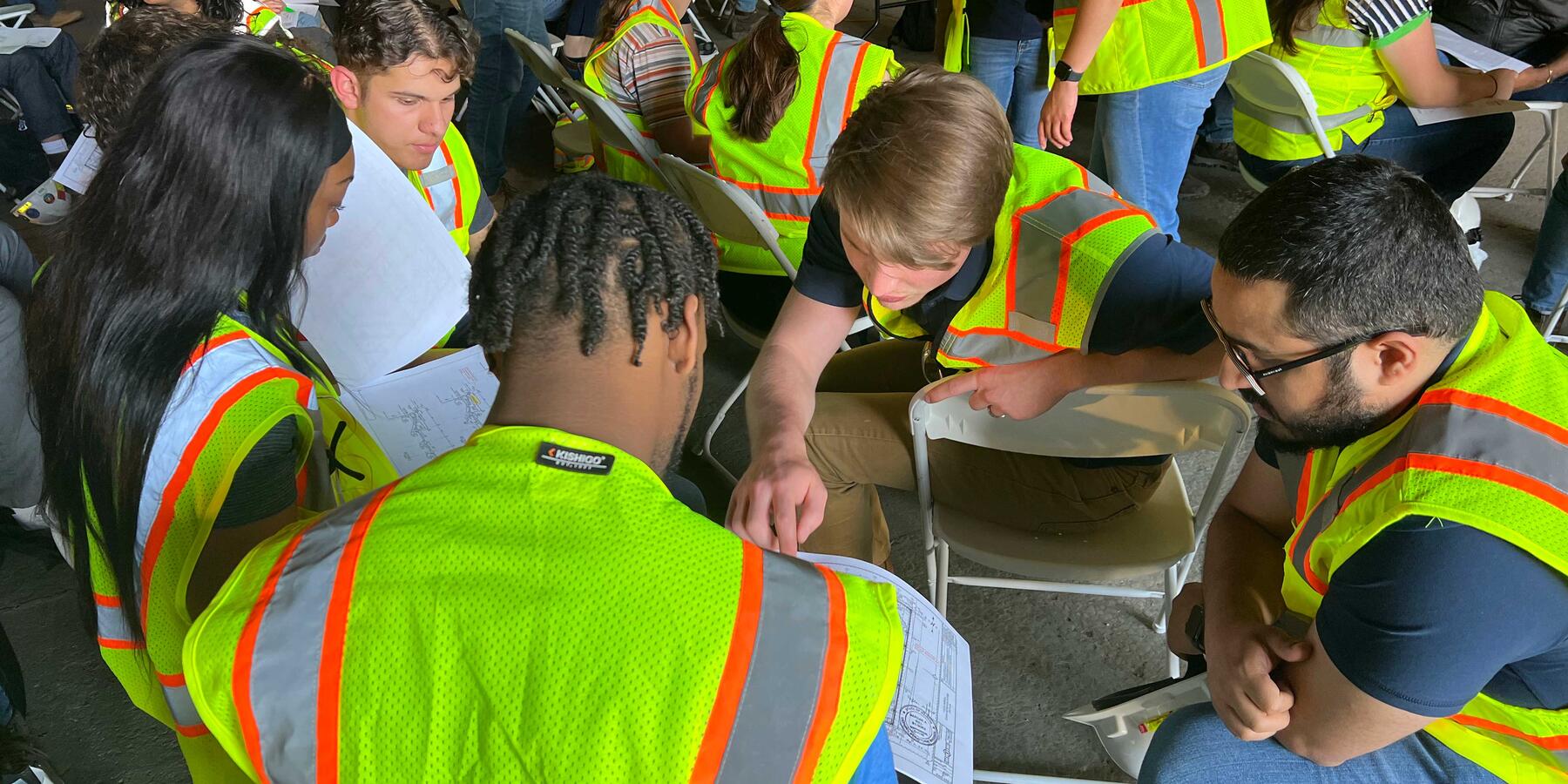 Add Power to your Job Search
A good job search requires more than uploading a resume and clicking apply. If you want to truly set yourself apart from your peers, you're going to have to ask the right questions, get connected to the right people, and much more. Don't worry, we break this all down for you. Our goal is to give you the tools to succeed. Consider this E-book, one of the many you'll collect in your toolbox throughout your career in construction management. 
To get the most out of our E-book, we recommend a couple of best practices: 
Sit down and answer the questions as you read through the guide. Don't force anything. Take any question you hesitate to answer, as an opportunity to explore further.
Revisit the E-book often, especially before career fairs, interviews, and after you receive offers to make sure you're checking all the boxes that set you up for success. 

Hint: Look at our "Great Questions" and "Impactful Interviews" sections when thinking of good questions to ask and what to expect a general contractor to ask you. 

Finally, use this guide as a starting point to get curious about how other companies function and where you'll fit in. Where might you envision yourself adding the most value? What company is going to push you out of your comfort zone to promote growth? A relationship in congruence is key to a long-term career fit. 
The amount of time and research you put into your job search, applications, and interviews sets you apart from the average job seeker. It shows construction companies (and your relatives who keep asking about it) how serious you are about your career; and it sets you up for long term success and happiness in this next chapter of your life. It's time to start standing out from the pack. 
Click on the image below to access the E-Book and to get started powering your career search!