Back to top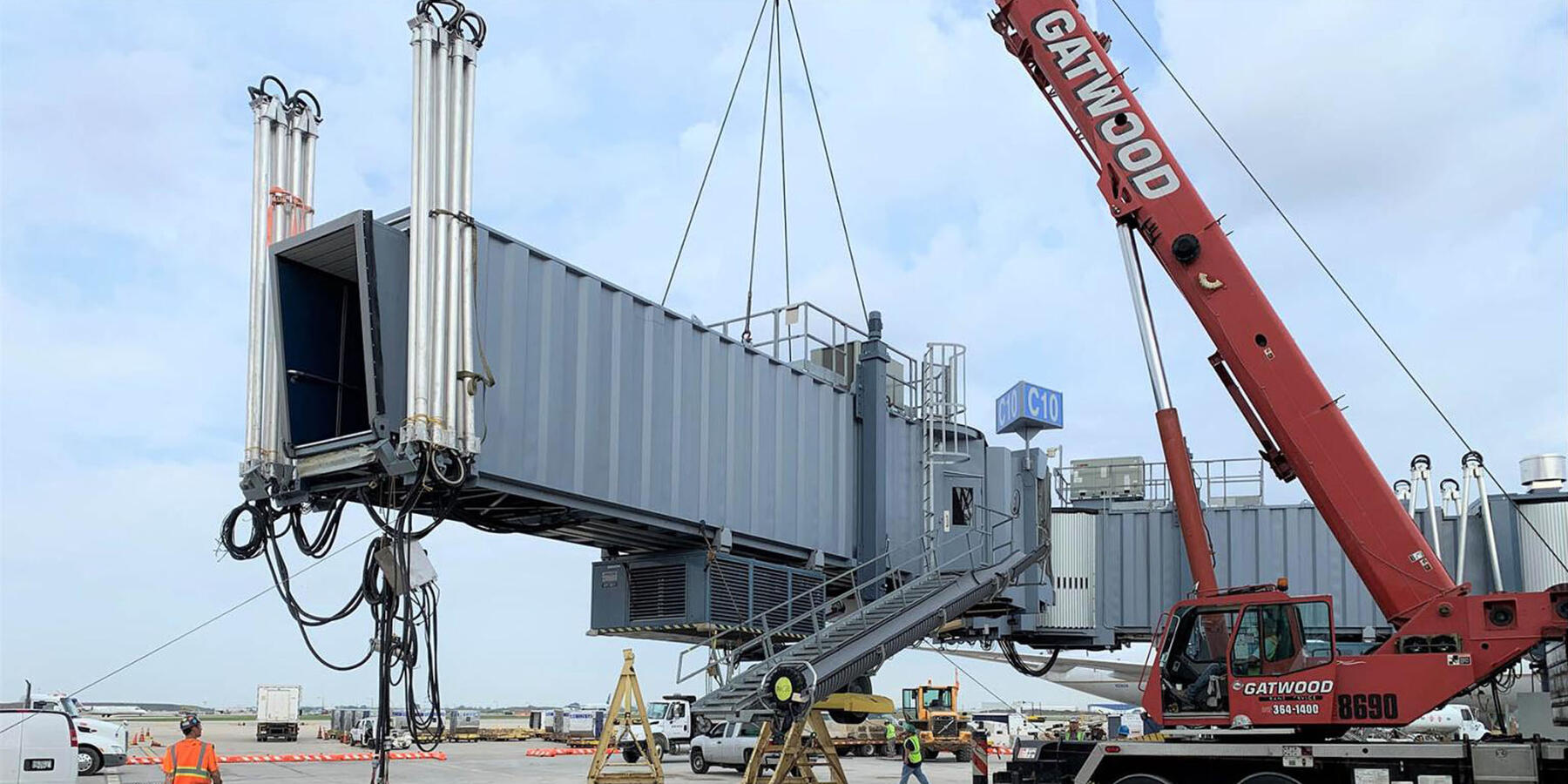 As part of an ongoing effort to increase efficiencies at O'Hare, our Aviation Group performed a complex 3-month gate adjustment project requiring modifications to accommodate 1 wide body or 2 narrow body aircrafts.
The existing jet bridge was lifted 20 feet by a crane and set atop A-Frame supports while the rotunda, columns and haunch supports were removed. After erecting the new support system, the jet bridge was secured in its new position.

Project success required early planning and proactive communication. Early site investigations identified an active electrical duct where a caisson was going to be drilled. To mitigate the costly removal and relocation of that duct, our team suggested shifting the caisson's location. Managing this efficiently resulted in significant cost savings.

During logistics planning, we determined the height of the crane's boom could be a potential hazard to overhead aircraft. To avoid any issues, our team secured a 7460 Permit, allowing us to alert the FAA and air traffic control towers of any activity that might affect navigable airspace. Before the boom was raised, our team called airport operations to activate the permit and deactivated it with a call at the end of the work day.