Back to top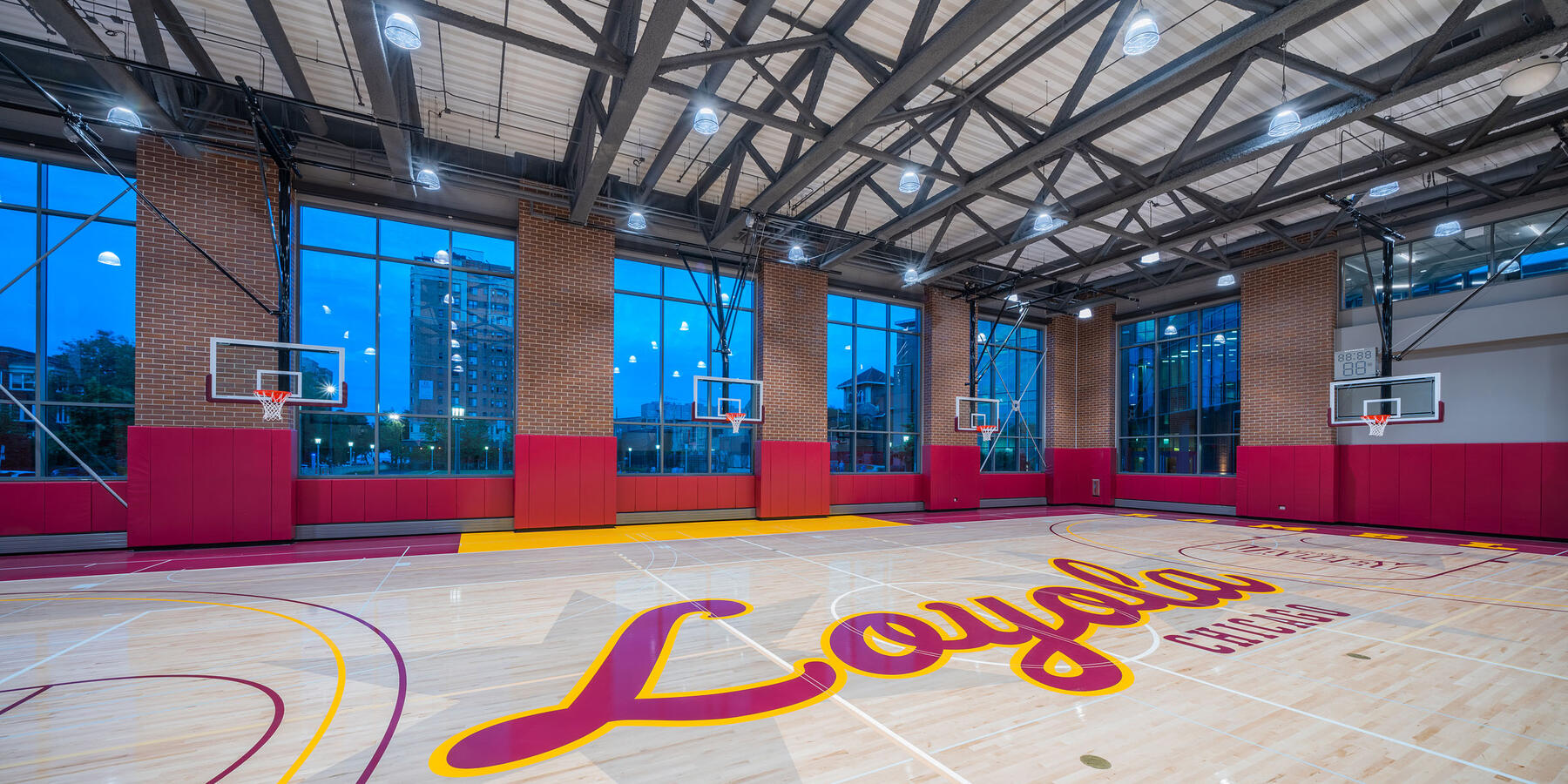 The new Alfie Norville Practice Facility, located on Loyola University's Lakeshore Campus, was developed to provide the men's and women's basketball and volleyball teams with dedicated practice space.
The skywalk bridge leading to the existing Norville Center enables student-athletes to quickly access locker rooms and head to practice.
The tight site and adjacent fields required a minimal building footprint. Architect RDg Planning & Design stacked two practice courts on top of one another within the four-story building. Large windows along the exterior drench the practice courts in natural light and provide dramatic views of Lake Michigan.
To create the open span within the building, unique steel trusses were fabricated in one piece. Manufactured in Madison, Wisconsin, these large trusses were delivered on oversized trucks escorted by police as they crossed the state line into Illinois. Our team blocked off the street adjacent to the construction site and rented the parking lot next door to ensure there was enough room for the trucks to maneuver and deliver the trusses safely.