Back to top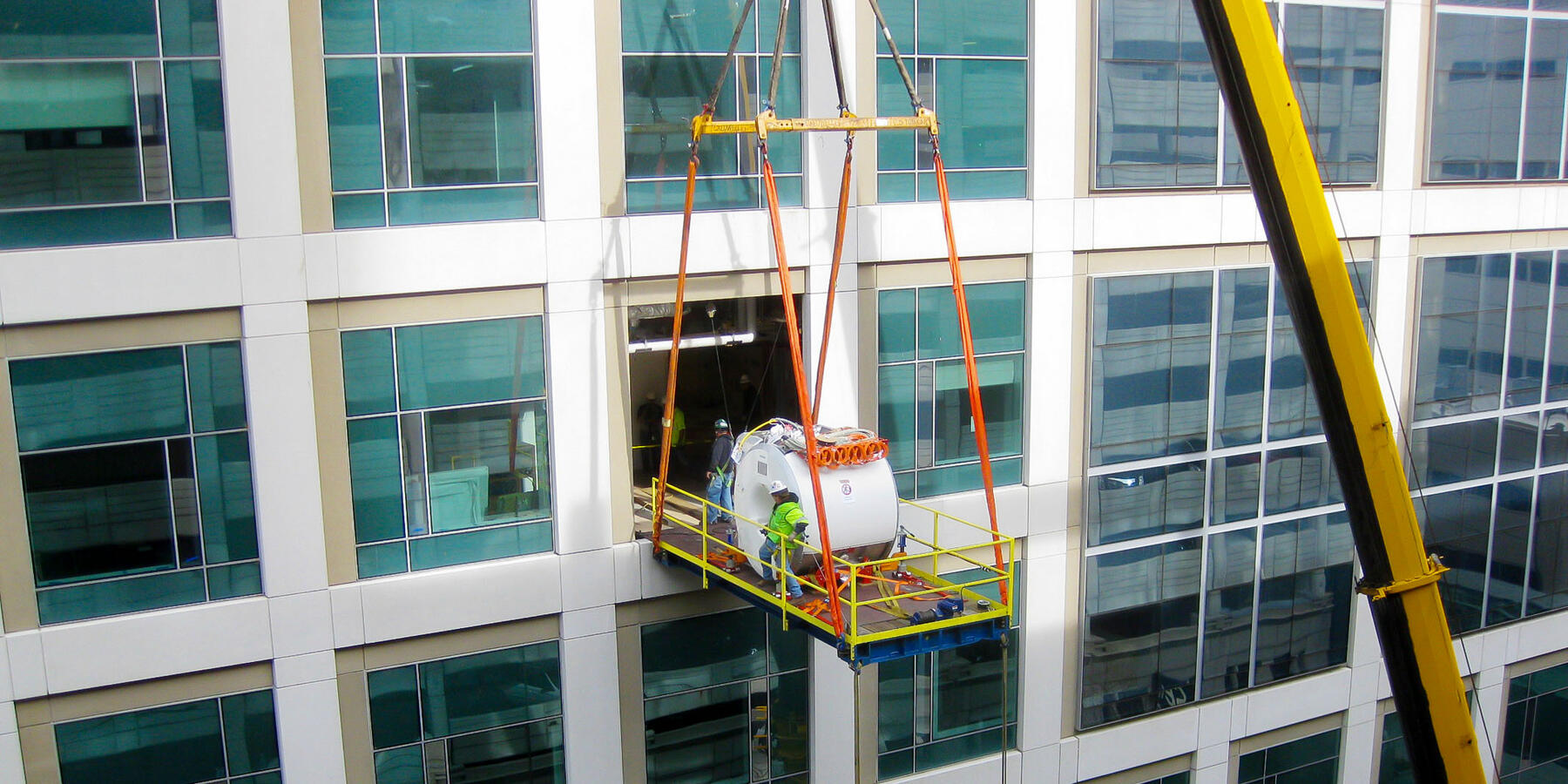 In collaboration with Ann & Robert H. Lurie Children's Hospital of Chicago, Anderson Mikos Architects, Ltd., IMEG Corp, and Siemens, our Power VIP Group orchestrated the successful delivery and installation of a new, 8-ton MRI magnet through a fifth floor hospital window. The process began in the pre-dawn hours of Saturday morning, October 19, 2019. We temporarily closed St. Clair and East Superior Streets to set the crane and lift the MRI magnet into position at the window.

To provide a large enough opening for the magnet to travel through, the aluminum framing and glass panels enclosing the window were removed. Once at the fifth floor, the magnet was carefully moved through the window opening and onto a custom platform in the building. Floor protection was placed throughout the construction area, allowing the magnet to travel down the hallway on hydraulic jacks into the newly constructed MRI Suite.

With a go-pro and 360 camera mounted on the MRI platform, still-images and drone footage from Craig Dugan Photography, and video footage from the Lurie Children's Communications team, the process was captured from every angle. Watch the video below to see the delivery and placement of the MRI magnet.