Back to top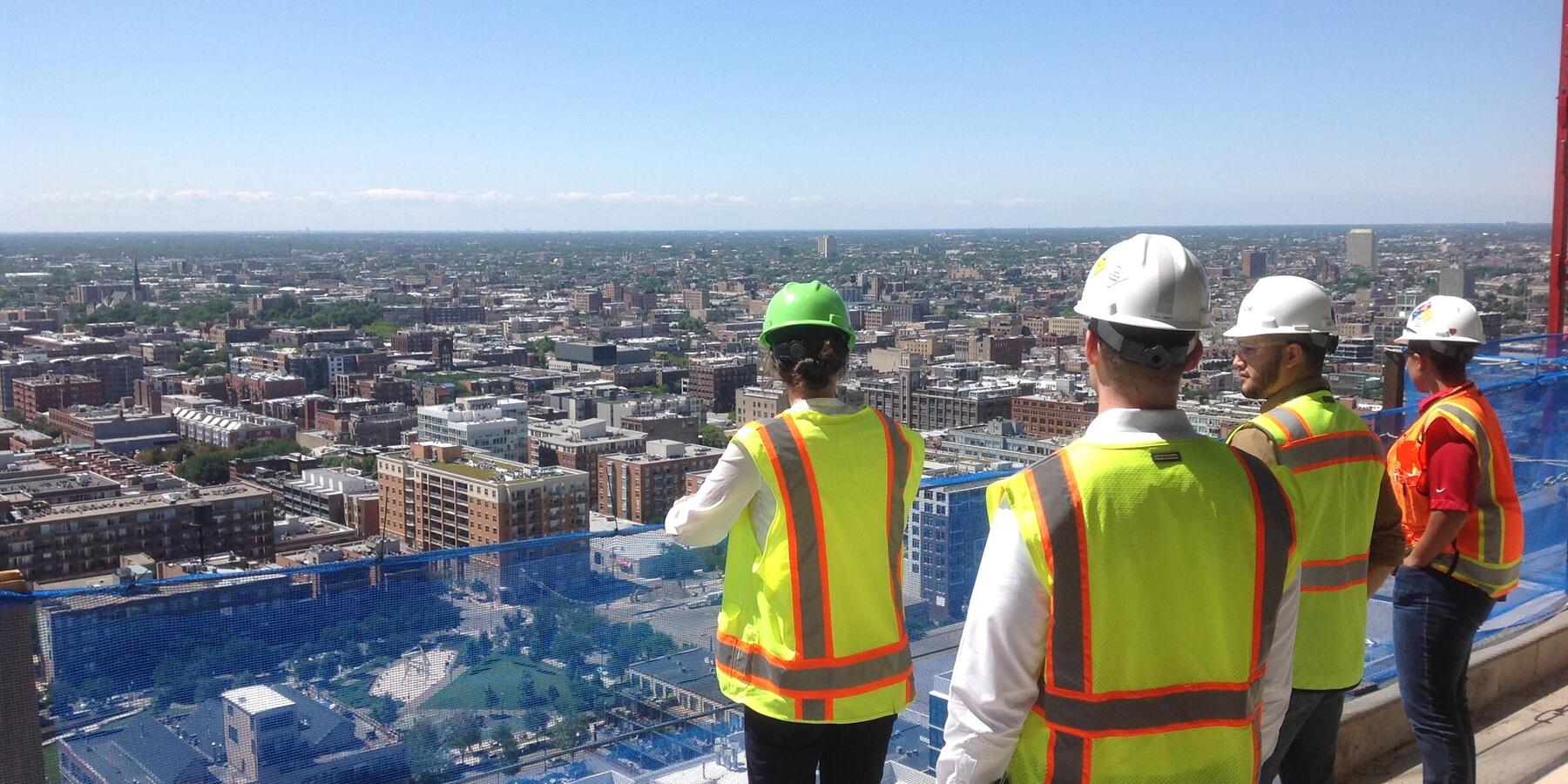 In order to build The New Center for Orthopedic Excellence in a vertical addition at St. Alexius Medical Center, Power's VIP Group needed to remove old precast wall panels. The process required careful precision to extract the material without damaging any existing buildings on the Hoffman Estates medical campus.
The Challenge
Known for their expertise in construction of fast pace and complex projects within occupied spaces, our VIP group is completing an expansion that will house The New Center for Orthopedic Excellence at AMITA St. Alexius Medical Center in Hoffman Estates. To create the necessary space for the new floorplan, a vertical addition was designed over the existing main hospital entrance.
A major hurdle to creating space for the addition were three 18,000 lb C-shaped precast wall panels that were encased by previous building expansions. Complicating the removal were live medical gas lines and life safety systems. St. Alexius Medical Center is a go-to facility in the northwest suburbs for their Level Ill NICU, heart and vascular care, cancer care and women's health, shutting the medical gas lines down and discharging the patients in the adjacent hallway was not an option.
The Solution
Extensive planning went into tackling this challenging project. We explored several options for the extraction. One option was to remove the awkwardly shaped panels in place through conventional demolition methods. This plan was quickly ruled out due to the prolonged noise and disruption to the adjacent bed tower that is home to several hospital services including the ICU. Additionally, this plan posed greater safety concerns with supporting the panels during demolition because live utilities ran below.
The team ultimately decided to utilize a 300-ton hydro-mobile crane for a one-day removal. Efficiency and precision were key given the needed access to the site adjacent to the hospital entrance, critical ongoing hospital operations, and length of time allotted to remove the panels. Once the panels were rigged and lifted from their position, our team had only two inches of clearance to avoid hitting the neighboring bed tower. The work was completed within an eight-hour day without issue, allowing the necessary room for the much anticipated addition to the facility.