Being a trusted Chicago-based construction partner for nearly a century is only impressive if you look at what it's taught us and how it's equipped us to serve our clients, our team and our community.
In that time, we have helped people to realize big dreams, conquer seemingly impossible challenges and create stunning work that becomes part of our city's iconic landscape.
We've also developed specialty teams that are obsessed with their area of focus and are intimately familiar with the unique demands of specific industries and project types.
Chicago is our home. We're proud to be a part of its past, present and future. Likewise, we're honored to partner with clients on their projects elsewhere in the country.

Building Strong Relationships for 95 Years
65Promotions Per Year on Average
90Percent of Clients Refer or Rehire Us
0Litigation
Power Your Career
We are actively seeking energized people who share our core beliefs and have a true passion for what we do.

A Chicago Tribune Top Workplace… six years in a row!
What if Power was the last new job you ever had? Our practice has always been to grow from within, allowing team members to build a long term career that's just as solid as our buildings. Instead of viewing your role at Power as simply a next step, we hope you'll see it as your professional home, where you can grow, evolve and advance.
Your independent thinking, hands-on approach, and desire to carve your own path in the Chicago construction industry will be valued here. And you'll know that you're valued because of the mentorship, training, benefits and advancement opportunities you experience.
Our foundation is only as strong as our team. Join us in creating your dream job, and you'll be an instrumental part of the Power success story being written every day.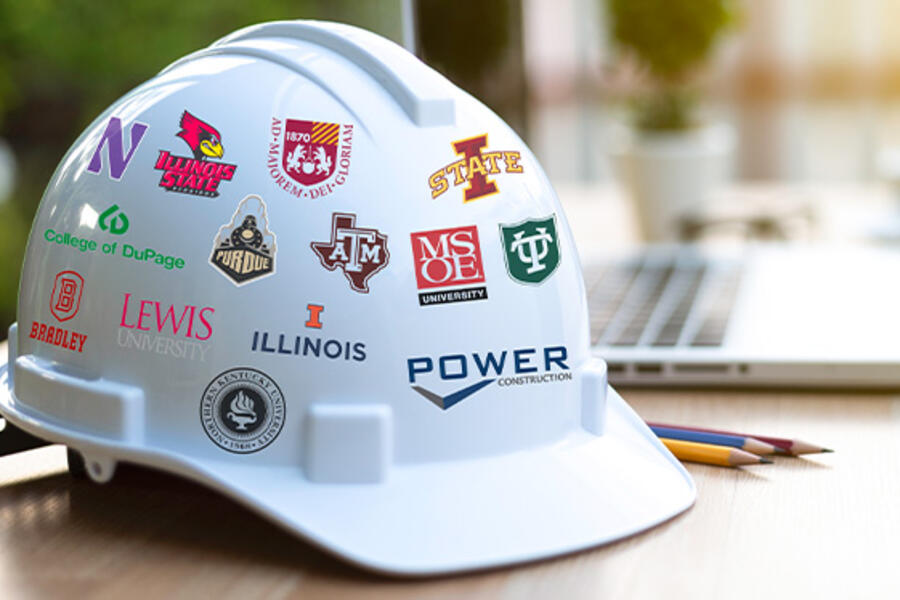 In these challenging times of Covid19, the Healthy Places by Power program enables organizations to quickly determine the optimal mix of facility solutions needed to provide safety and peace of mind to the occupants of their buildings whether they be employees, patients, customers or visitors. A 30-minute Zoom call is all it takes to get the evaluation and planning process started.
Healthy Places by Power is led by a dedicated core team of subject matter experts and staffed with engineering and construction professionals. Together, they bring an array of experience in planning, constructing and renovating healthcare, workplace, multi-family, mixed-use and education facilities. Specialized team knowledge includes such critical disciplines as MEP building systems, infection control, building enclosure systems, working in occupied environments as well as LEED and WELL.
Delivery Methods
CM at-Risk (CMAR)
CM Agency (CMA)
Integrated Project Delivery (IPD)
Lump Sum
Design+Build (DB)
Public-Private Partnership (P3)
Services & Expertise
Comprehensive Preconstruction & Construction Services
Virtual Design & Construction Services

(3D BIM/4D Modeling/5D Modeling/VR/AR/Laser Scanning)

MEP Planning & Coordination Services
Sustainable Construction Practices
Proactive Diversity & Inclusion Practices
Self-Perform Concrete, Carpentry & Drywall Capabilities
Lean Construction / Prefabrication / Modularization
LEED
WELL / Healthy Places by Power
Drone / Unmanned Aerial Systems (UAS)
Cloud-based construction technology platforms including remote real-time collaboration